Chicken Curries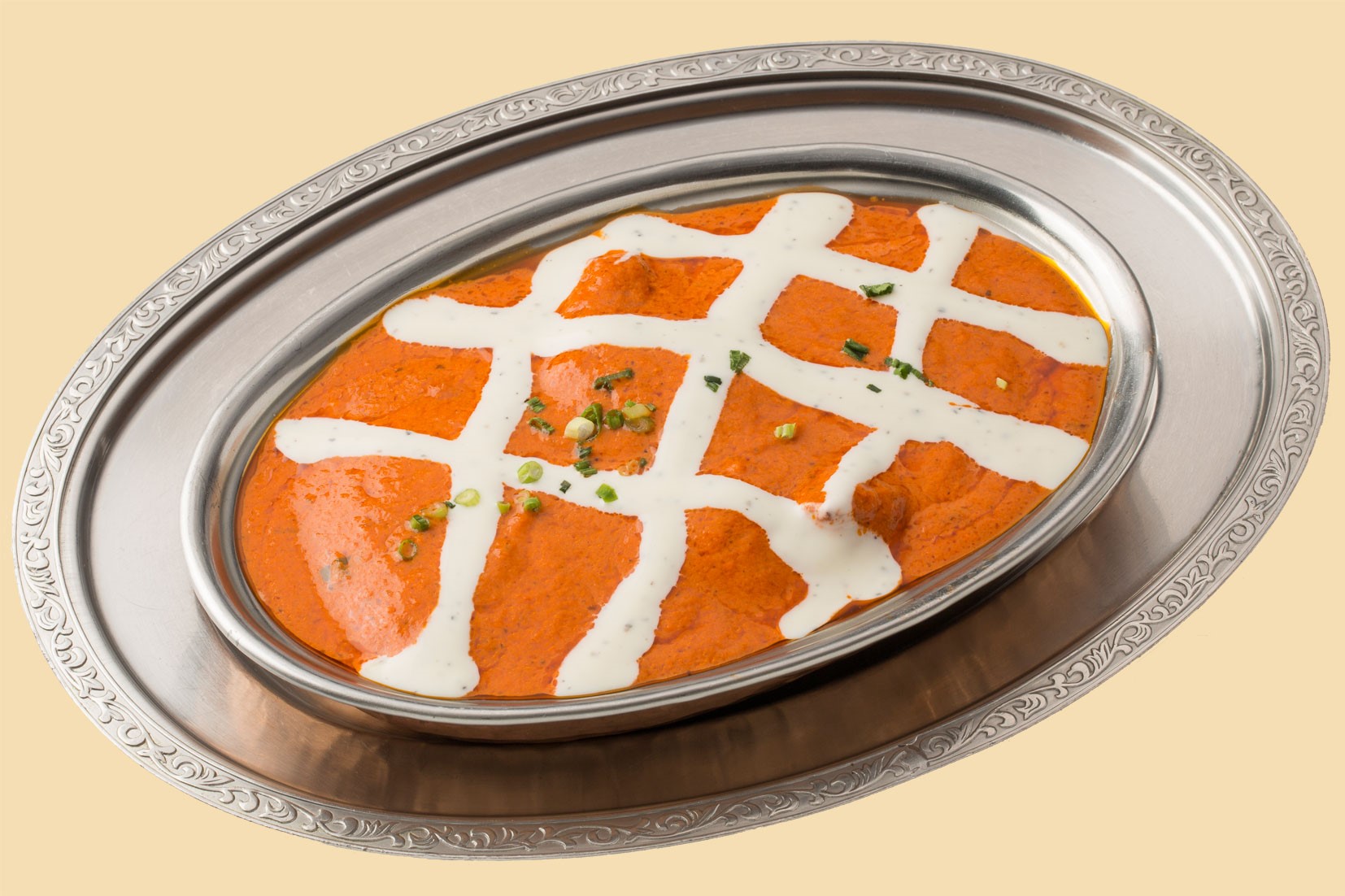 Butter Chicken
Barbeque chicken cooked in butter sauce.
¥1,480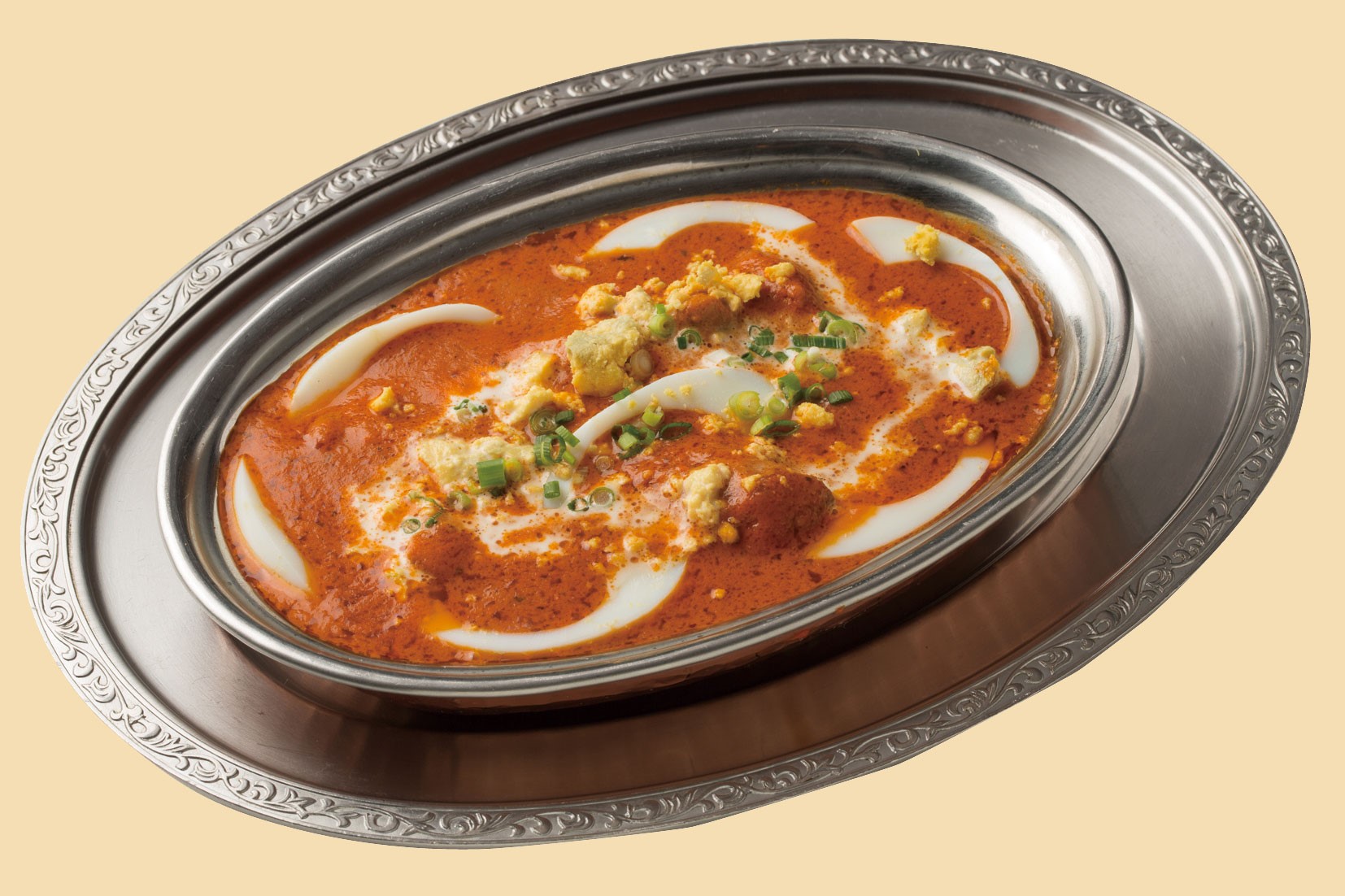 Taj Special Chicken
Chef's special curry made with original spices.
¥1,450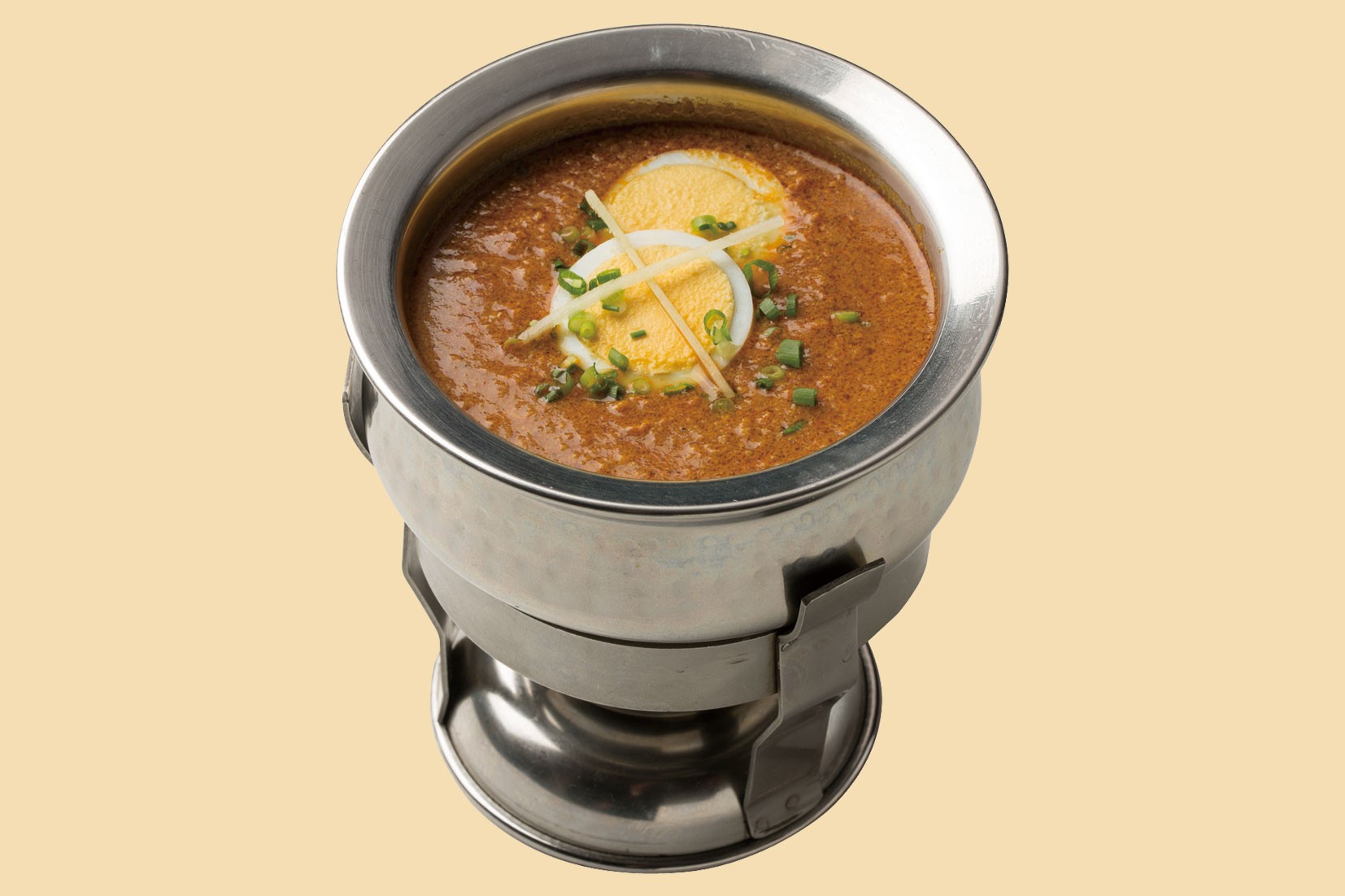 Chicken Keema
Chicken mince cooked in rich taste of spices.
¥1,250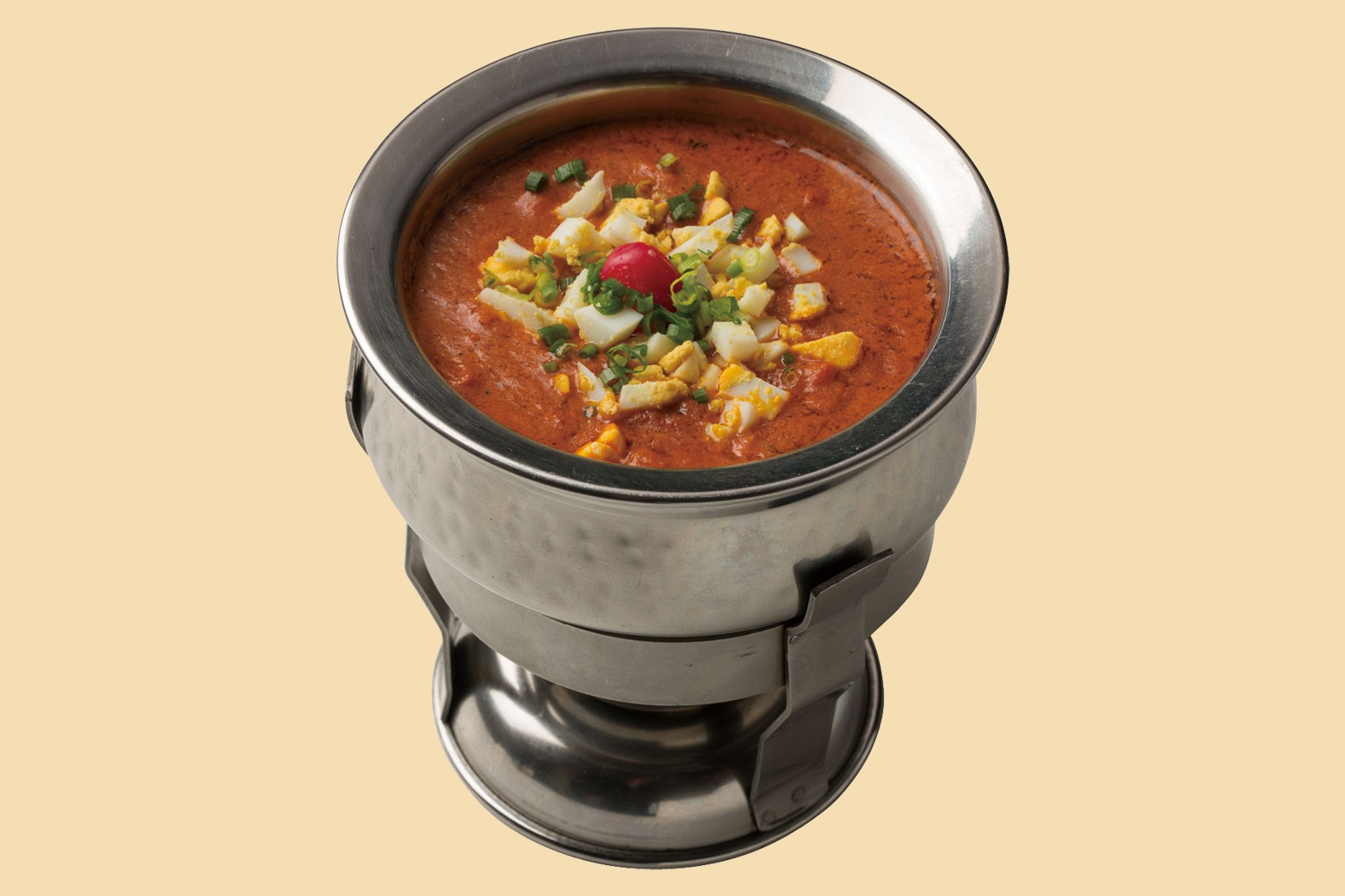 Chicken Bharta
Barbeque chicken cut in small pieces with egg in mild gravy base.
¥1,300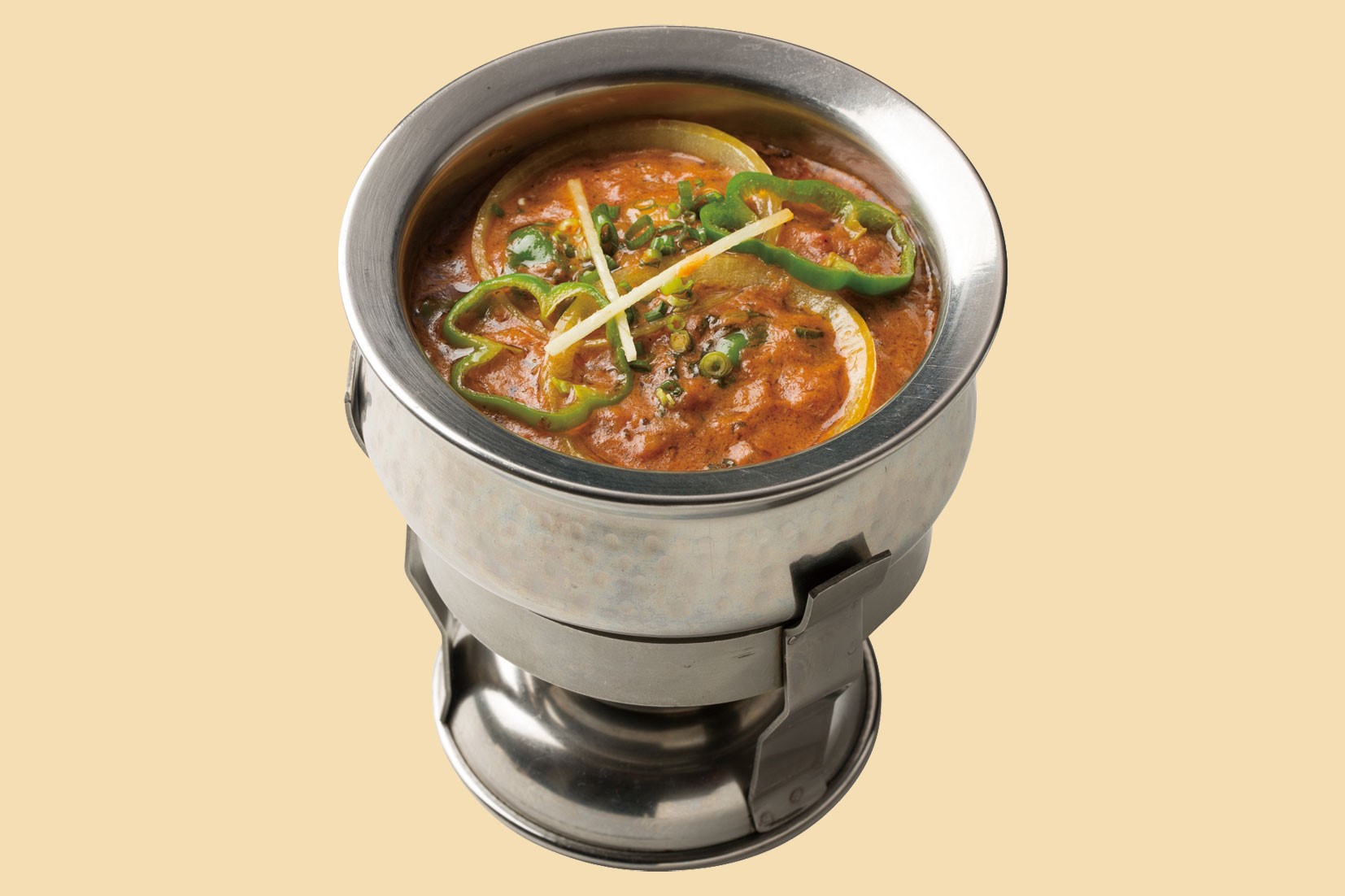 Chicken Do Piaza
Sauteed onion, capsicum and chicken in a blend of savoury spices.
¥1,400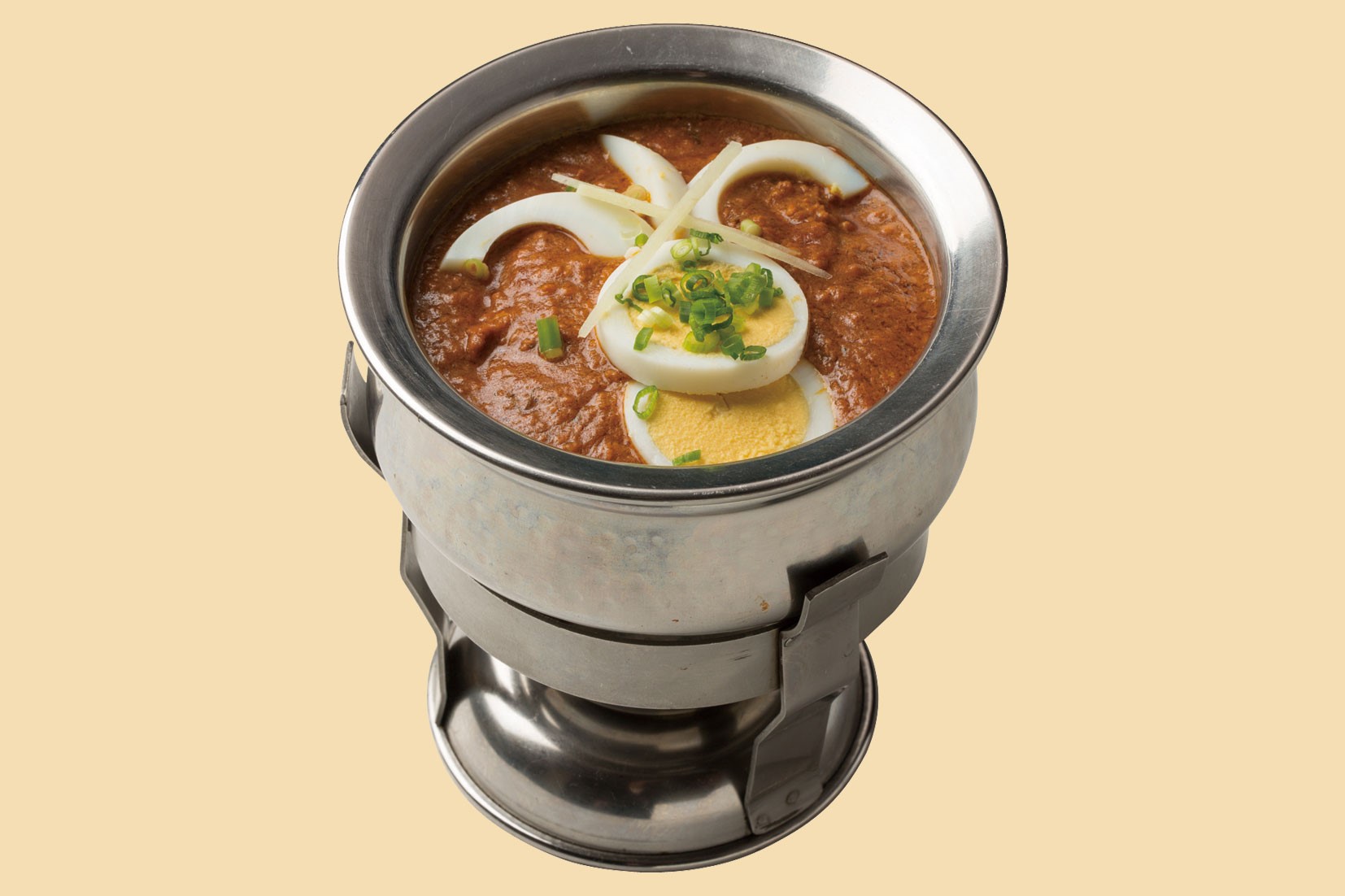 Chicken Rara
Minced chicken curry with pieces of chicken cooked in rich herbs and spices.
¥1,450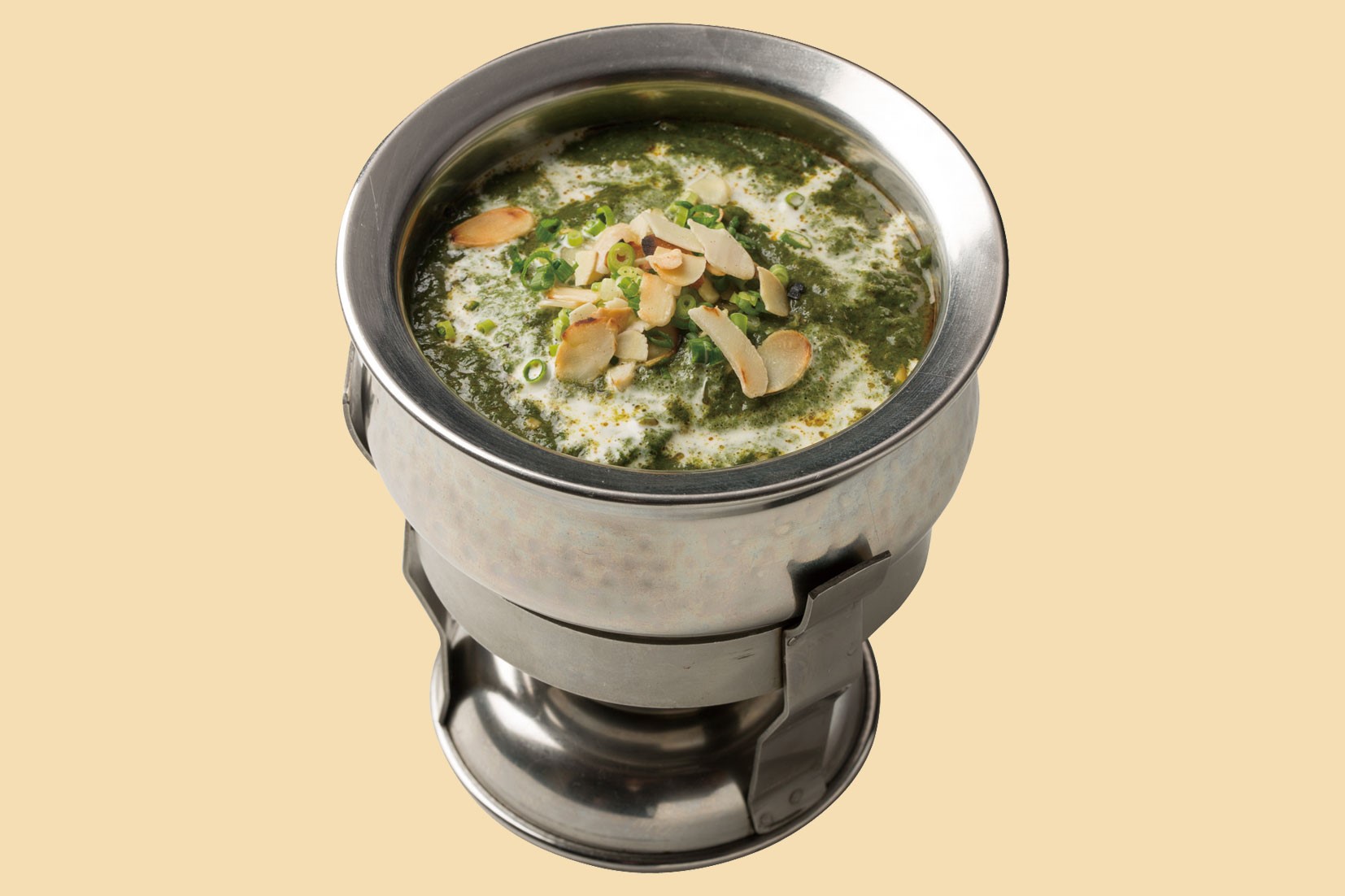 Sag Chicken
Marinated chicken barbequed with special herbs and spices cooked in spinach.
¥1,400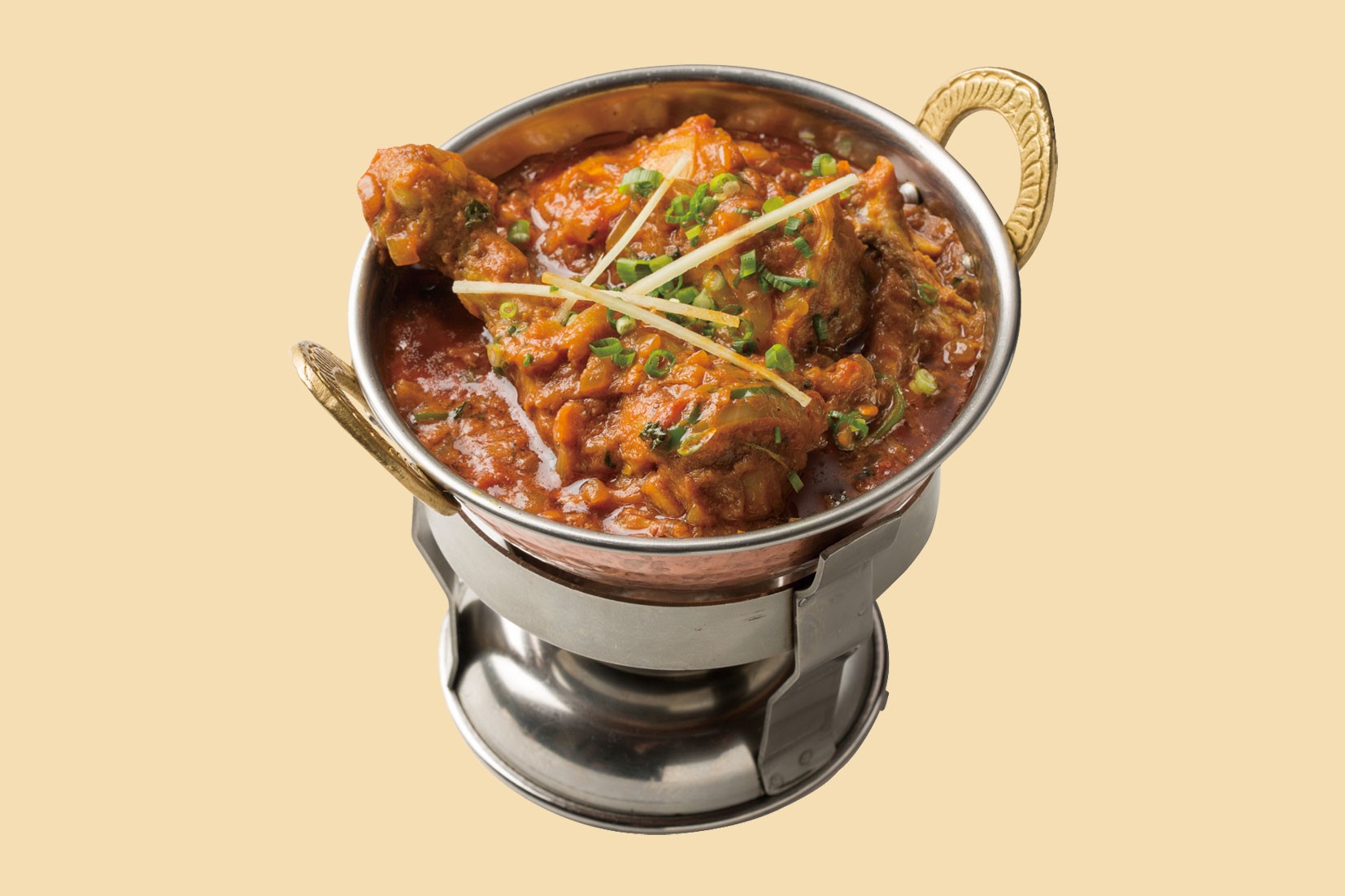 Khadai Chicken
¥1,650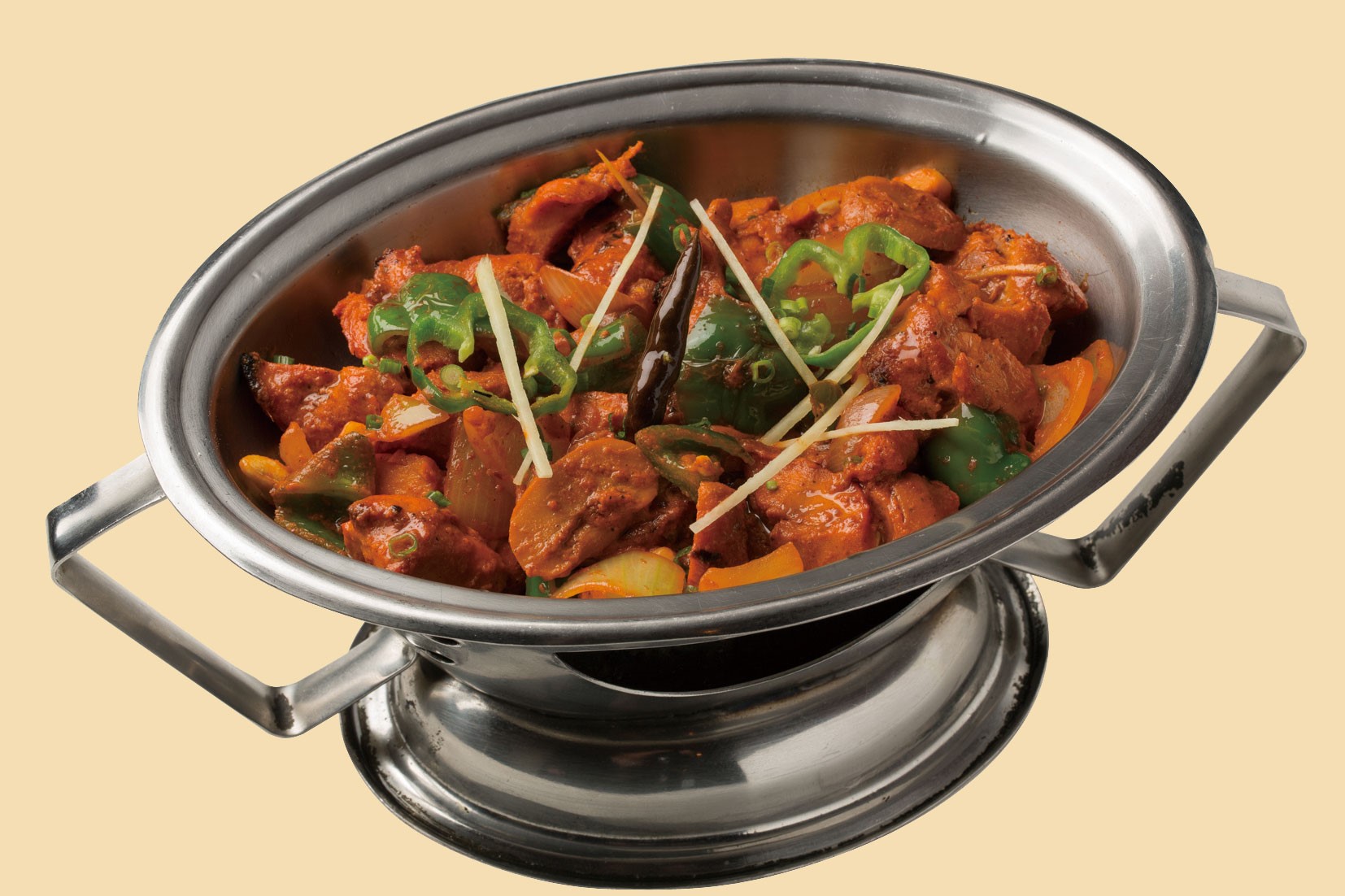 Chilli Chicken
Barbeque chicken with onion, capsicum in spices with thick butter sauce.
¥1,650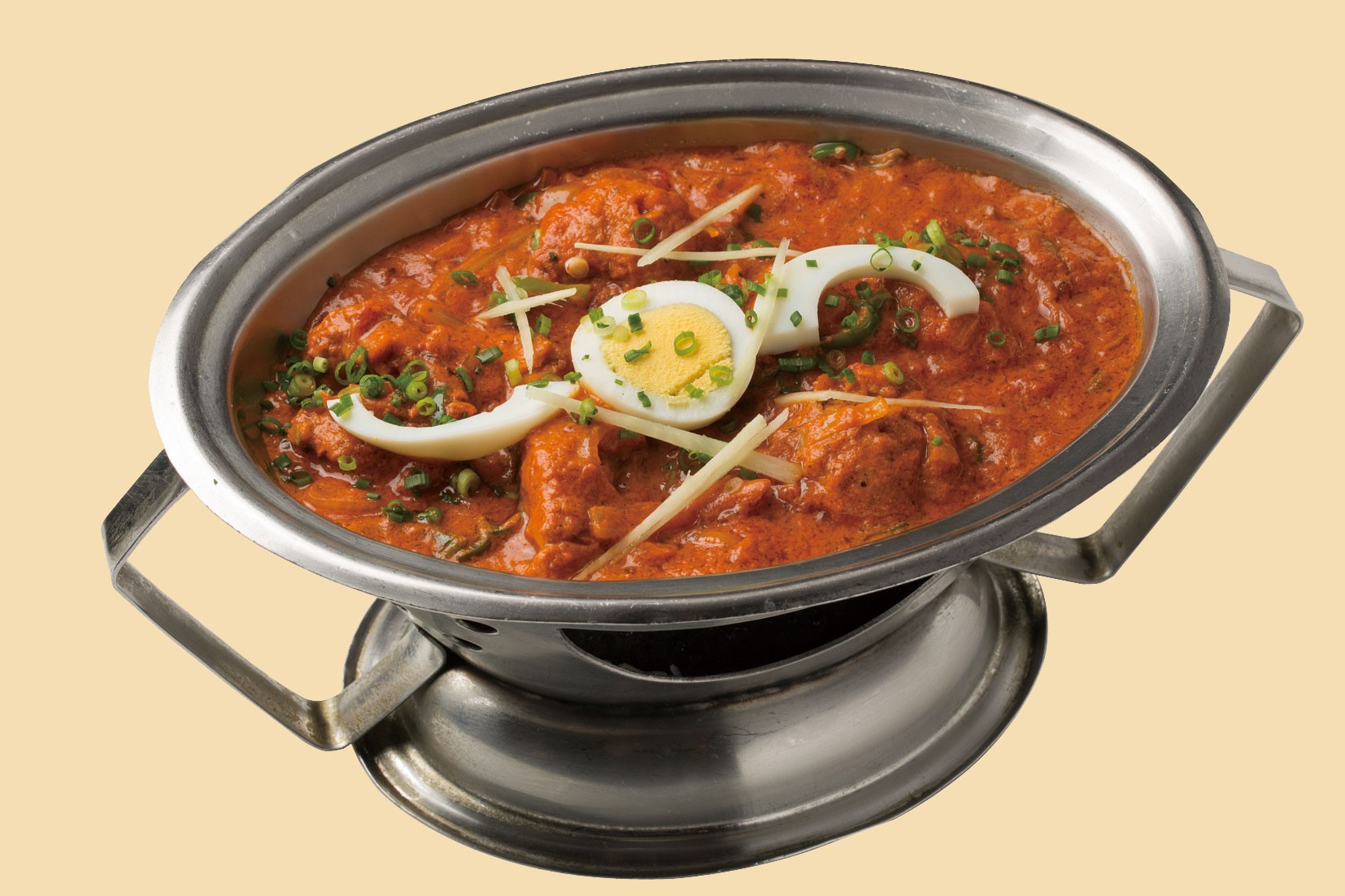 Chicken Tikka Masala
Barbeque Chicken with onion in tomato base with special original herbs and spices.
¥1,600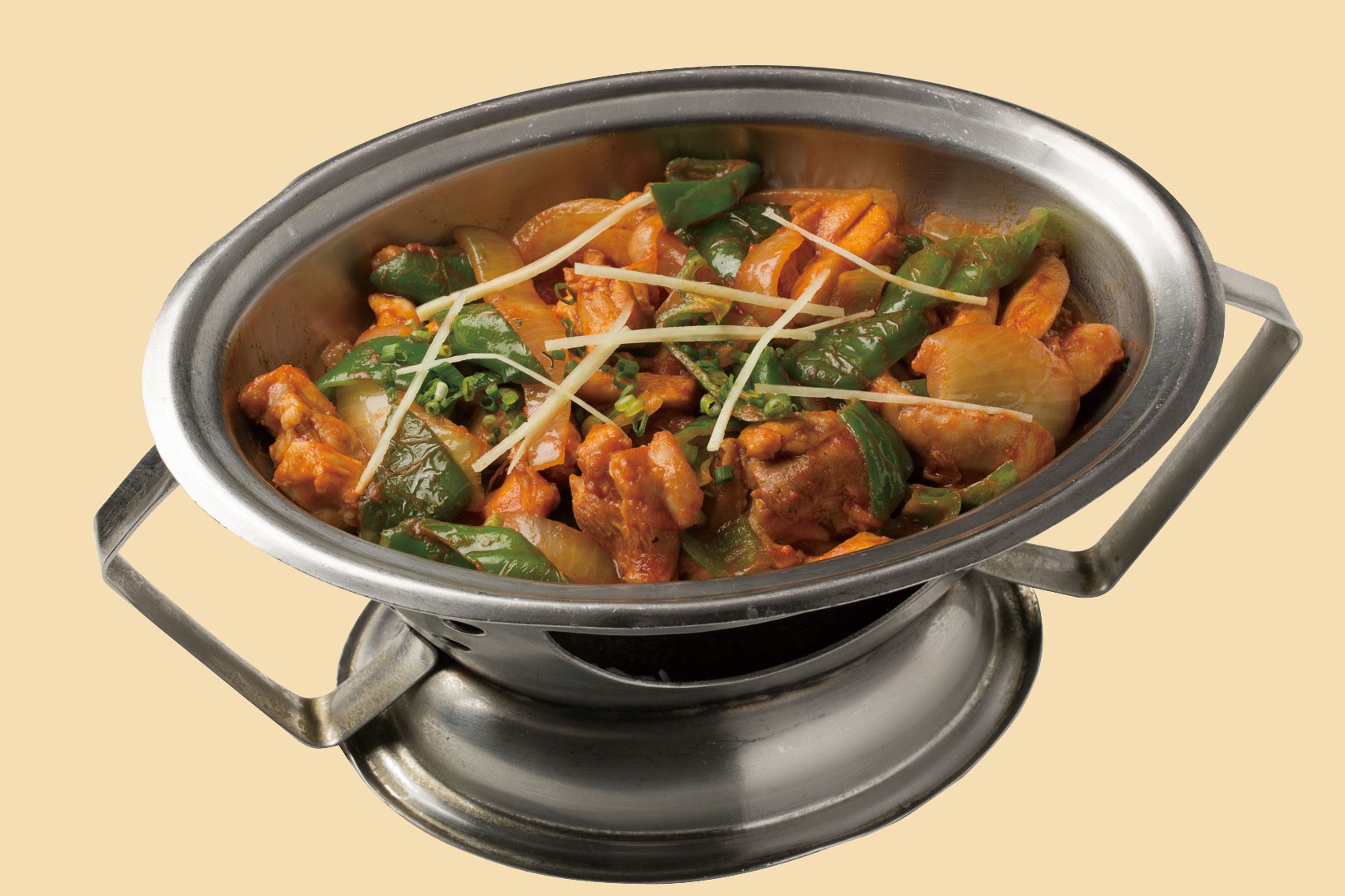 Chicken Jalfrezi
Tender Chicken with onion, capsicum cooked in original blended spices.
¥1,580